A Note From The Author
A Note From The Author and Special Thanks
---
The Elisha Training Center has been a vision for 20 years in the making. God gave me the commission to train and raise up the church in the gifts of the Spirit and to teach them how to walk in the Power of God. I believe that as you go through this and the other courses, God will equip you to speak forth His Word, walk in His Power, and help usher in the next wave of revival and glory. I want to thank everyone on my team for helping me to make this school possible and a very special thanks to all of the intercessors praying on my behalf during this process.
God bless,
Prophet Tracy Cooke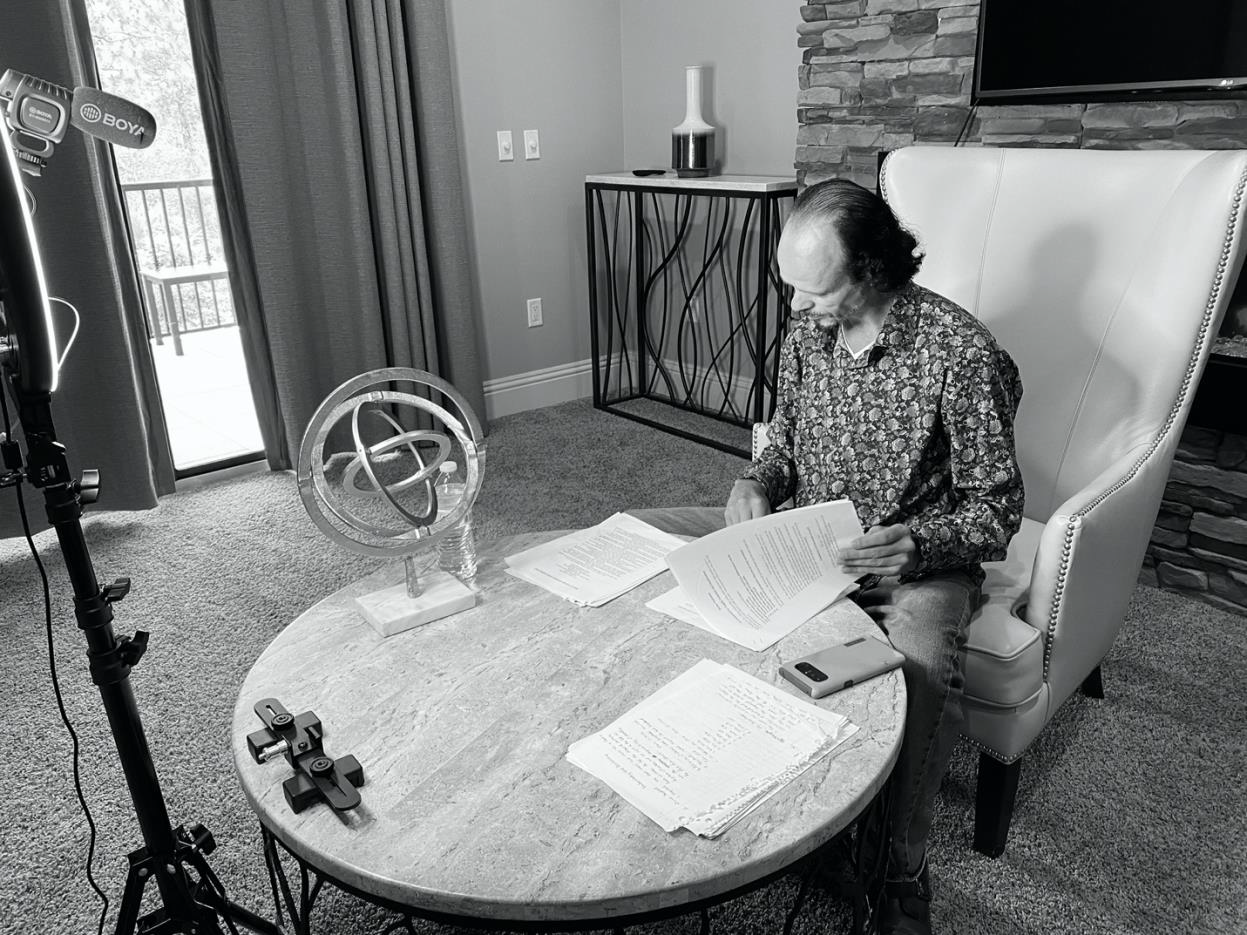 Introduction
---
This study guide is meant to help lead you on your path towards receiving a divine visitation from God. Let this guide help you follow along with the video in each session and provide you with the tools to learn and study the keys given in each video. Work and study at your own pace and allow the Holy Spirit to minister to you as we move from section to section. Are you ready? Let's jump in!
At the beginning of each chapter, you will see the following format:
Instructions:
Watch the video from each section
Meditate on all scripture references
Complete all questions
Move and take action in the keys in this teaching
Here are explanations of the sections you will encounter.
Lesson Discussion:
Included in all of the lesson's plans are only the most pertinent information to help you follow along with the videos. The quizzes at the end of the lessons can be answered by following along with the lesson plan, as well as watching the videos.
Fill-In-The-Blank Questions:
All fill-in-the-blank questions can be answered by searching through the lesson plans. You may have to search for them, but they are there.
True or False Questions:
Pay close attention to what is being stated. If part of the statement is false, the whole statement is false. I give clues within the statement so look closely. The answers to these questions can be found in the study guide text word for word.
Personal and Group Discussion Questions:
The questions contained within this section pertain to your own personal study and/or group discussion topics. Use other sources, such as Strong's Concordance and Webster's Dictionary, to help you in studying the material and answering the questions. In a group setting, have group discussions. Remember to always open and close in prayer and ask God to open your heart and mind for the teaching.
Bible References for Meditation:
I have added scriptures for you to use during your time of meditation and spiritual growth. Please use these to your advantage.
Materials Enclosed:
In each session, you will have access to a video lesson that you can watch and learn. Along with that video is a study guide that you can open and study along with the video. You will also have access to be able to download the study guide if you wish so that you can print it out and make notes. Also included with each lesson is an audio file of what is being taught. This audio file is also downloadable so that you may listen to the teachings on your phone or in your car at your own convenience.
Complete and Continue